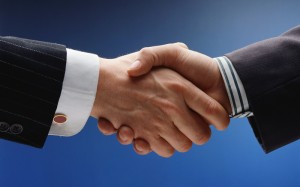 Nominee Director Service for

S$2,500
Local Authorities require a local resident director (nominee director) to be held accountable for all compliance issues relating to the company. Non-compliance is an offence that may results in fines, penalty and prosecution.
With this, Advantage Corporate Services (ACS) is able to provide you with an affordable Nominee Director Service at a rate of S$2,000 yearly.
A Nominee Director can be:
– A Singapore Citizen
– Permanent Resident (PR) of Singapore
– Employment Pass / Dependent Pass holders with a local Singapore address.
– A nominee director is a non-executive position in the company who does not hold any financial, management or operational duties / responsibilities in the company
– You must have at least one other active director to operate the daily activities
– You must execute our Nominee Director's Indemnity Agreement
– You must appoint us as your company secretary
– Compilation of Unaudited Financial Statements must be prepared by us
– All Compliance issues such as Corporate Income Tax submission, annual return filing must be performed by us
– Should you intend to hire local employees for your business, you must use our payroll services
– A copy of the company's monthly bank statement must be forwarded to our Nominee Director for viewing for any suspicious transactions
– A refundable Security Deposit of S$2,500 must be placed with us for as long as we act as your nominee director of your company. This deposit will be refunded to you within 2 months once we ceased to be the Nominee Director of your Company or if the Company is Striked Off Voluntarily
Please note that the refundable security deposit may increase with the increase of your company's risk exposure such as but not limited to:
– Substantial Increase in the company's revenue
– Company intending to hire local employees
– Non-compliance with the Company Act (Cap.50)
At Advantage, we offer various services, from providing a local nominee director to drafting and filing the necessary documents with the relevant authorities. Our nominee director services are flexible, allowing you to choose the level of involvement you need from our nominee director. We can act as passive directors, meaning we simply hold the position on paper or provide more active support and guidance to help you run your business. Contact us today to learn more about how our nominee director services in Singapore can benefit your business.